Categories >
Guides and Tips
Living in Pretoria: A Guide to the Safest Neighbourhoods in the City
Safety is one of the most important factors to consider when choosing a place to live in. Learning about secure and dangerous areas is crucial to avoid staying in a neighbourhood that might put your life at risk.
If you're considering moving to Pretoria, we've rounded up a list of the best and worst areas in the city. Read on below!
What is the safest area in Pretoria?
Pretoria East is generally considered the safest area to live in Pretoria because it's surrounded by armed security guards.
Below is our list of the safest neighbourhoods in Pretoria East!
The Safest Neighbourhoods in Pretoria East
1. Waterkloof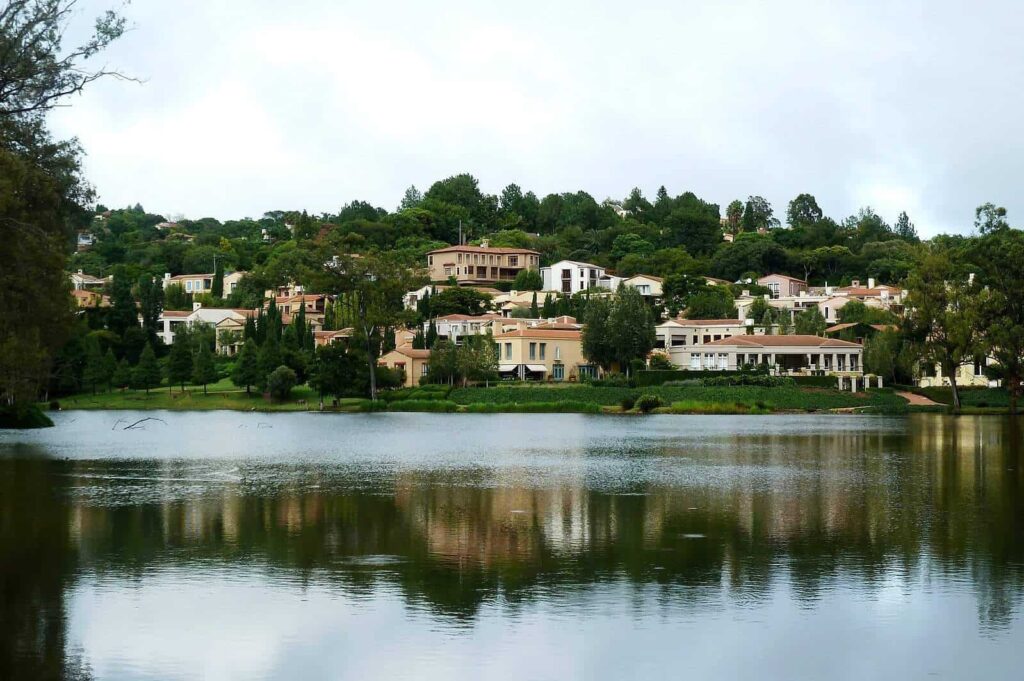 Waterkloof is at the top of the list since the area is heavily guarded by armed personnel.
Since it's an exclusive area, you can enjoy some peace and quiet when you live there. It's also close to different high-end hotels and gourmet restaurants.
The upscale Pretoria Country Club and popular Union Buildings can also be found in the area.
Getting around the place is convenient and easy with many public transportation options like the bus or taxi since it's close to the city centre. You can even choose to stroll around since it's a walkable neighbourhood.
2. Faerie Glen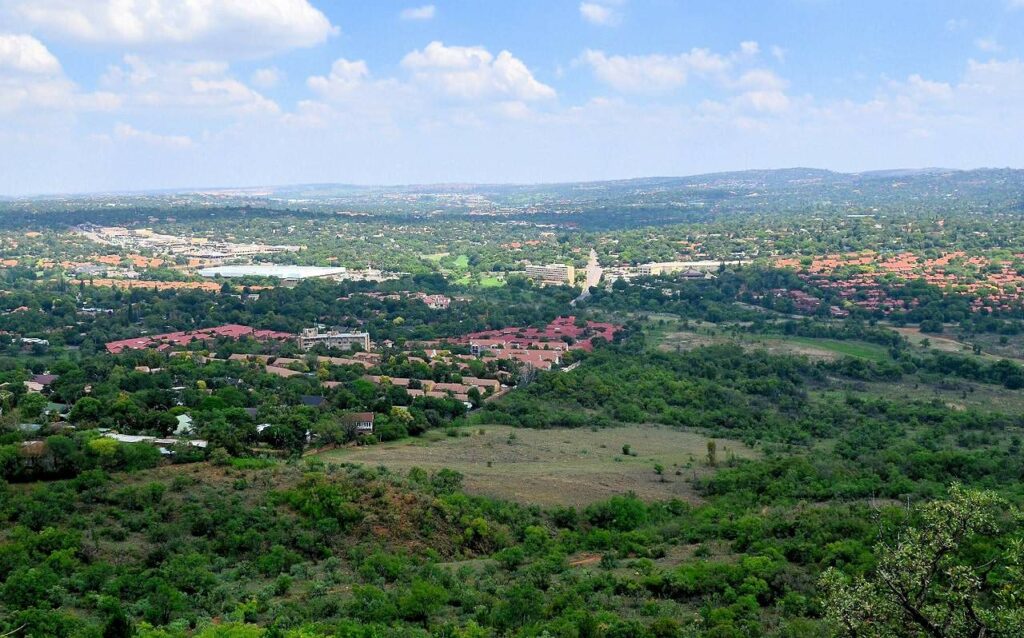 Faerie Glen is one of the most beautiful areas in Pretoria East. It has various properties that showcase stunning views, breathtaking gardens and impressive homes.
Since the neighbourhood is well-developed, it has a vast collection of properties to choose from, with prices starting at R1,295,000 for a 500-square-metre family home.
Residents in this area come from various age groups, from young couples to the elderly. There are even retirement homes established in this district..
Staying in this neighbourhood also gives you convenient access to state-of-the-art medical facilities like Faerie Glen Hospital and Orthopaedic Specialists, and Pretoria East Hospital and Medical Suites.
3. Menlo Park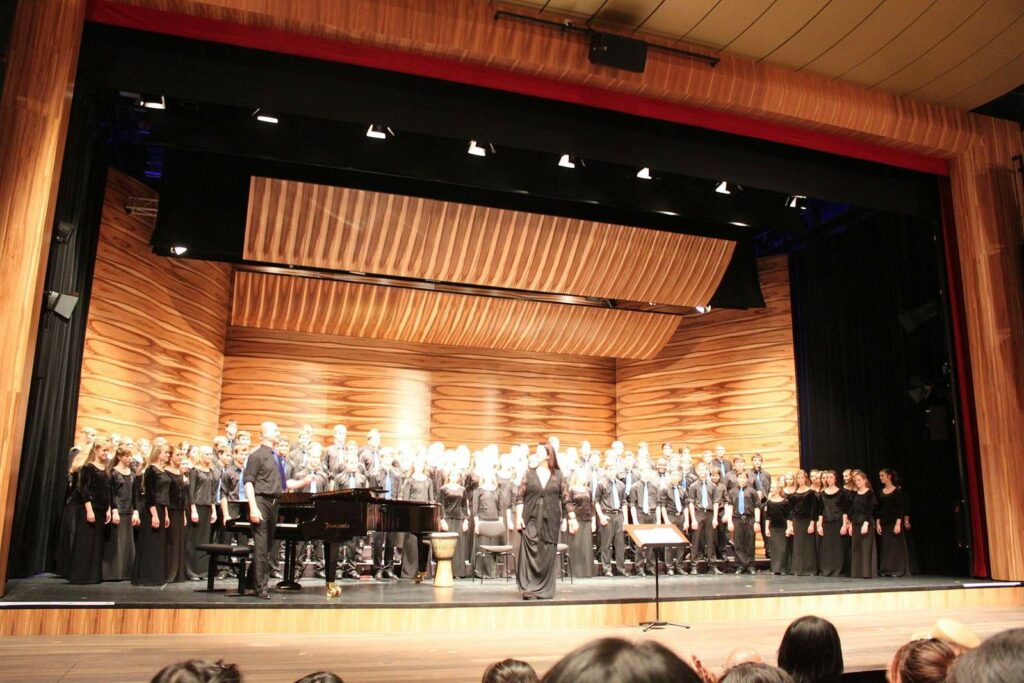 Established around the 1950s, Menlo Park is an upscale suburb found in the eastern part of Pretoria. It borders nearby neighbourhoods like Waterkloof and Lynnwood.
Since it's a long-standing history, most homes found in the area have Victorian and Dutch-style architecture.
To ensure your safety in Menlo Park, there are different safety services available in the area apart from the police officers on duty provided by the government. This includes Samic, Servamus and Corporate Health Environmental and Safety Systems.
High-quality hospitals are also easily found in Menlo Park, Pretoria. This includes Advanced Groenkloof Day Hospital and Mediclinic Heart Hospital.
4. Equestria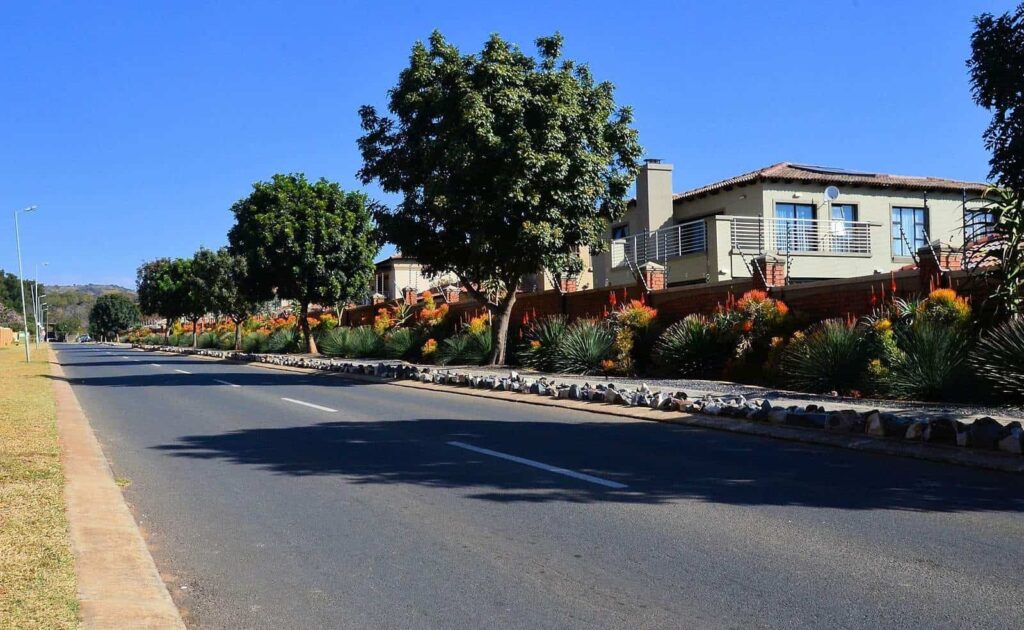 Found near Centurion, Equestria is known for its wide range of available residential properties and several commercial hotspots.
Over the recent years, the area has developed many commercial buildings. This includes office parks like Stonehill Office Park and Silver Lakes Office Park.
Well-known hospitals in Equestria include Life Wilgers Hospital and Life Medical Centre.
Since the area is rapidly developing, there are numerous transportation options for residents. This includes buses and minivan taxis that can take them around the different points of South Africa.
5. Constantia Park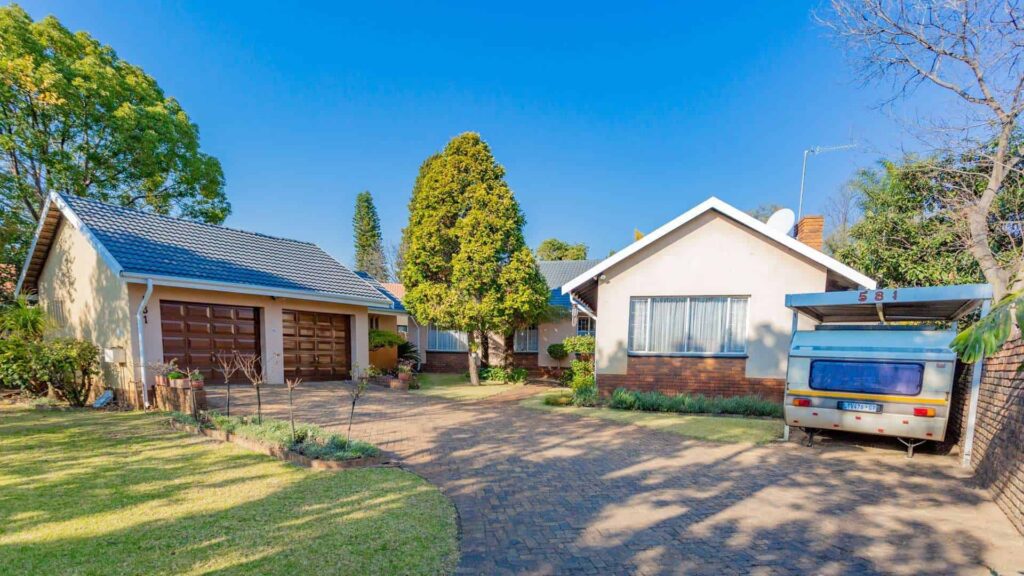 Situated 15 kilometres away from the centre of Pretoria, Constantia Park is a well-kept suburb filled with many modern homes. It's known for its beautiful surroundings with different gardens and majestic trees around the place.
If you're staying in Constantia Park, you'll have convenient access to the Menlyn Shopping Centre since it's nearby. This is the biggest mall in Pretoria that consists of several retail stores, movie houses and restaurants.
As for residents who love to play golf, there are golf clubs within reach: namely, the Irene Country Club and Waterkloof Golf Club.
6. Lynnwood Ridge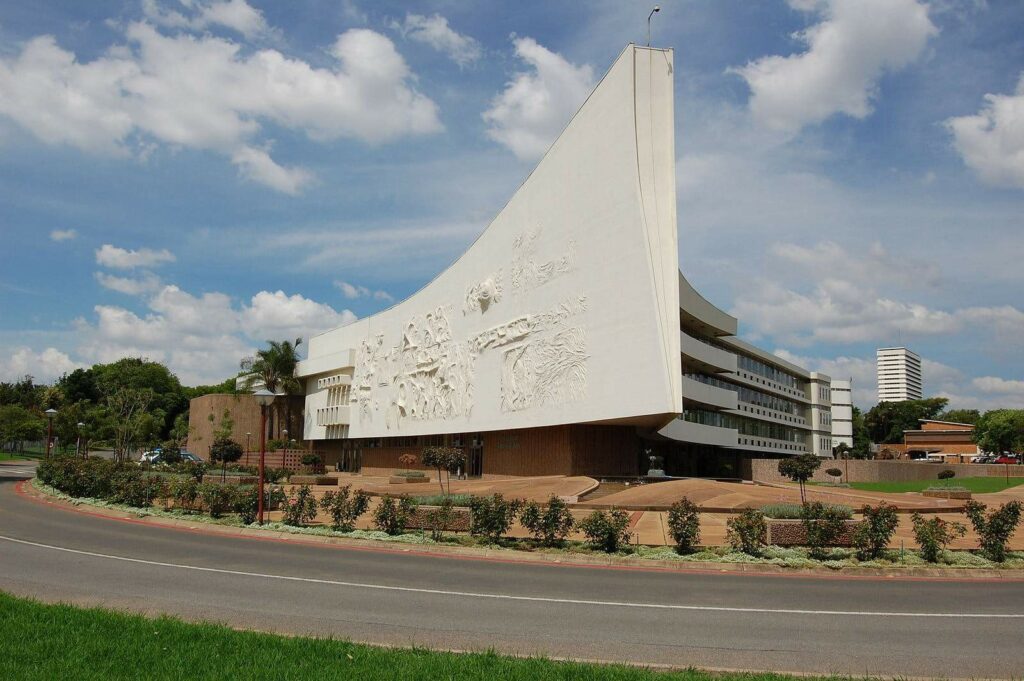 Lynnwood Ridge is located a few metres away from Hatfield, in the same line of neighbourhoods as Brooklyn and Waterkloof.
Once you're staying in this area, you'll see the streets are lined with different trees and composed of various majestic homes.
You can also conveniently travel to the centre of Pretoria if you reside in this neighbourhood since there are various public transportation options readily available.
7. Boardwalk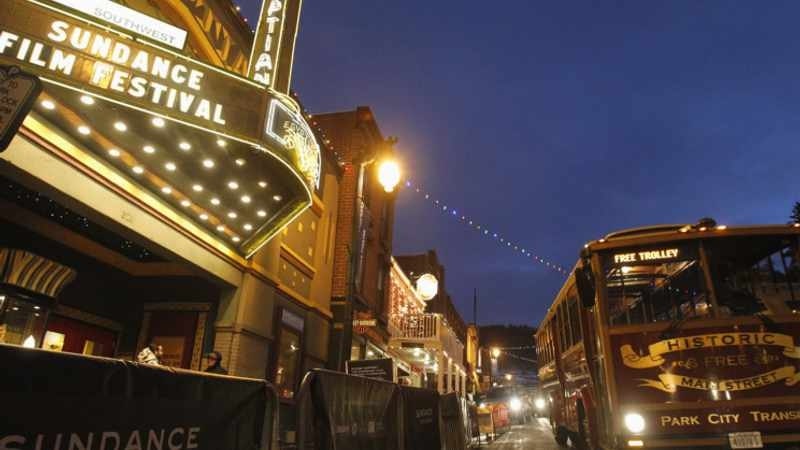 Boardwalk is one of the neighbourhoods in Pretoria East that's suitable for both middle- and upper-class buyers. It's been steadily developed throughout the years.
The architectural styles of homes in this area vary, depending on the interested buyer. The property prices are suitable for any age group, whether it's a younger or older client.
Homes in Boardwalk sell anywhere from R800,000 to R3,000,000. The place is known to have 24-hour security, so it's worth the investment.
The area also has nearby public and private schools providing high quality education. It's a walkable neighbourhood so it's fun to stroll around the place without having to worry about your personal safety.
BONUS SECTION: Pretoria North
Apart from Pretoria East, Pretoria North is a good area to consider since it's a well-established residential neighbourhood of the city. It's a growing industrial hub with good security control.
It has a number of protected suburbs like Wonderboom, Mahube Valley, Capital Park, Rietfontein and Villieria. Know more about it in detail below.
Learn about some of the safest spots in Pretoria North below!
1. Wonderboom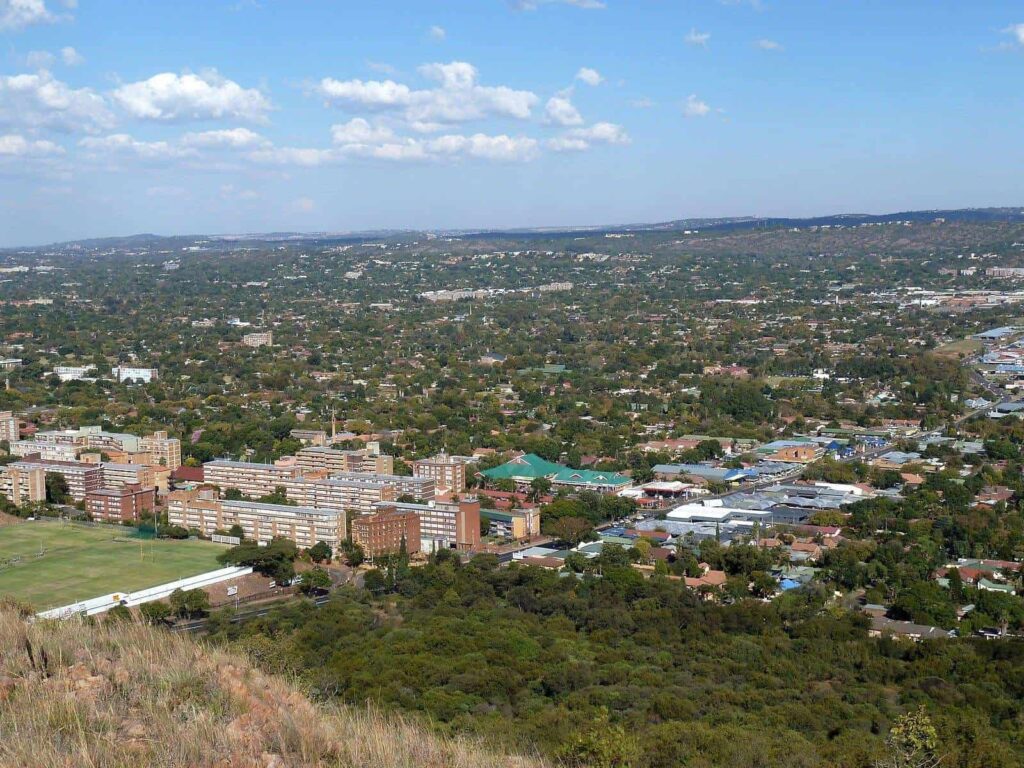 Wonderboom is one of the safest suburbs in the northern part of Pretoria. It has an active neighbourhood watch personnel so all streets are strictly monitored and residents can rest easy while walking around.
They even have WhatsApp group chats where residents can easily report any suspicious activities happening in the area.
2. Mahube Valley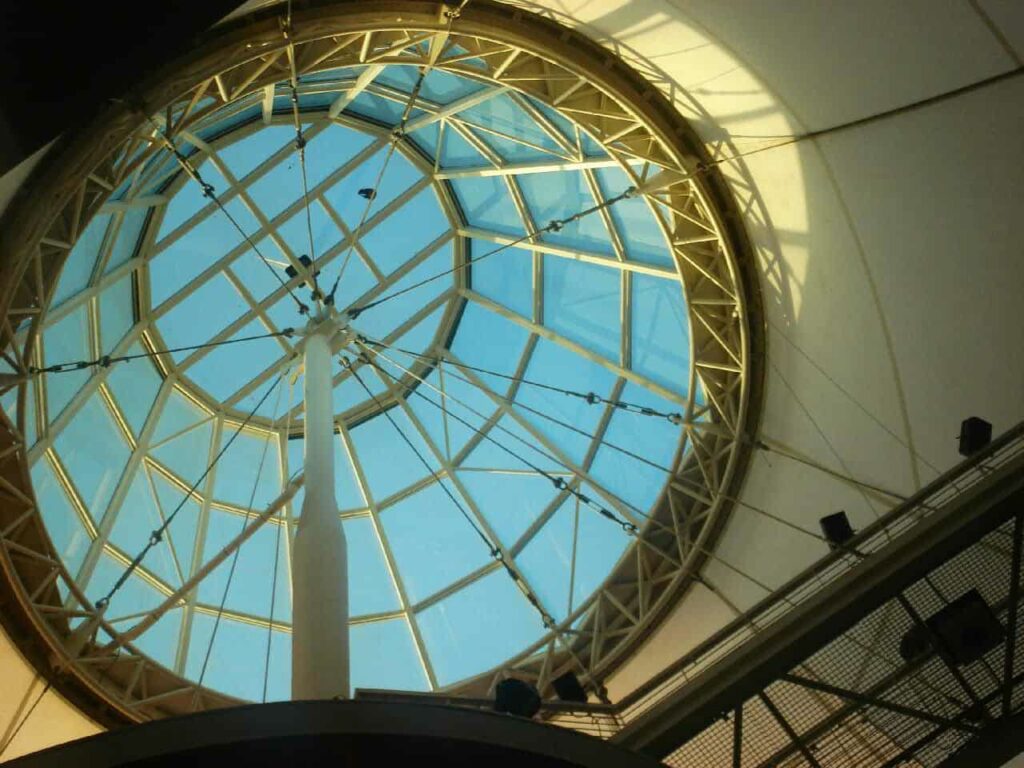 Mahube Valley is strategically located near notable attractions like Menlyn Park and HM Pitje Stadium.
The district has both affordable to expensive options for interested buyers. Additionally, most houses are protected by fences or gates to deter any possibility of crime.
Some properties for sale include a two-bedroom apartment that costs R590,000 and a two-bedroom home amounting to R750,000.
2. Capital Park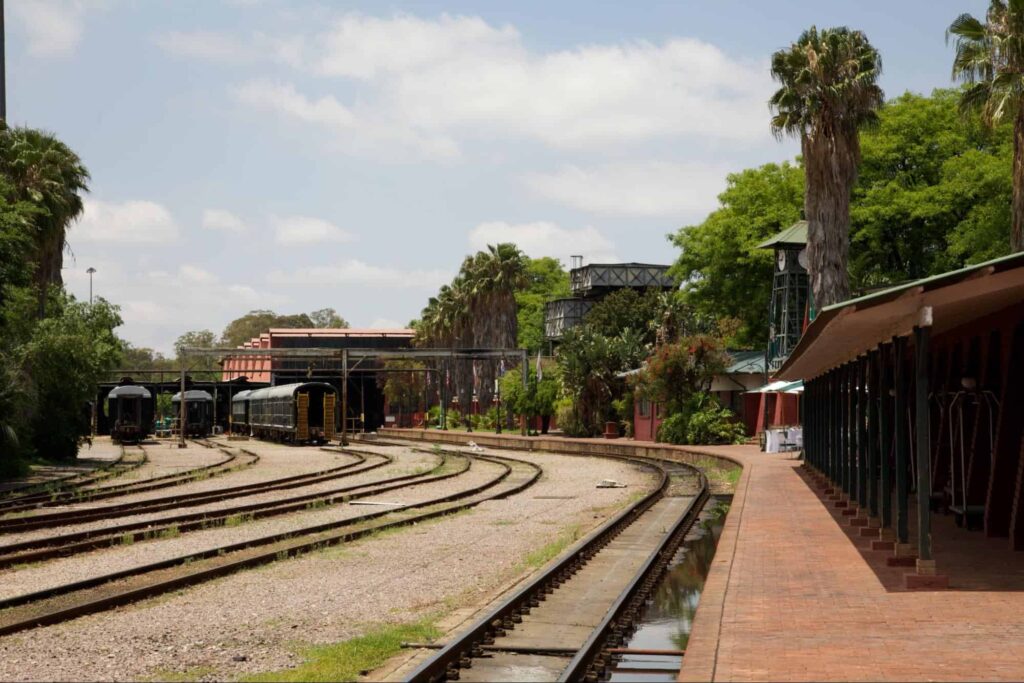 Found north of Pretoria's Church Square, Capital Park is one of the oldest established suburbs in Pretoria. It showcases both vintage to modern designed homes with traditional tin roofs.
Staying in this neighbourhood is advantageous for many reasons. It has good security, lovely gardens, orderly traffic zones and an eccentric suburban church.
Moreover, it's close to the Rovos Rail train station which is described as the Pride of Africa for being part of the top 25 trains in the world.
3. Rietfontein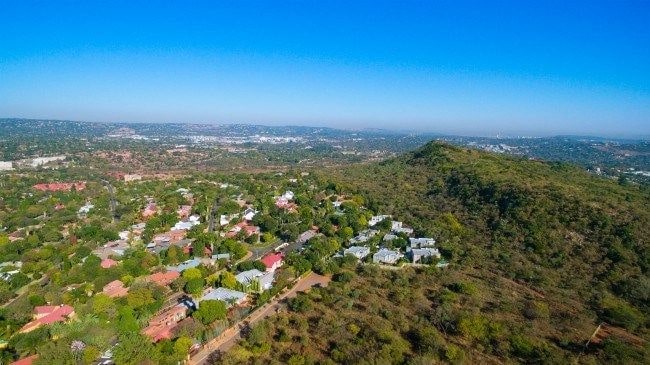 Rietfontein is a great neighbourhood that's known to be suitable for business-inclined individuals. It has many opportunities for people who want to earn through having guest houses or building commercial establishments.
Many families also love to stay in the area because it's safe. It also has lots of good schools and green spaces.
Moreover, it allows easy access to different establishments since it's close to these locations and convenient to commute from one point to the other.
Given the development in the area, there has been an increase in demand for new available properties in this district including the establishment of complex-style homes.
There are also empty lots that are suitable for new parks to be built.
4. Villieria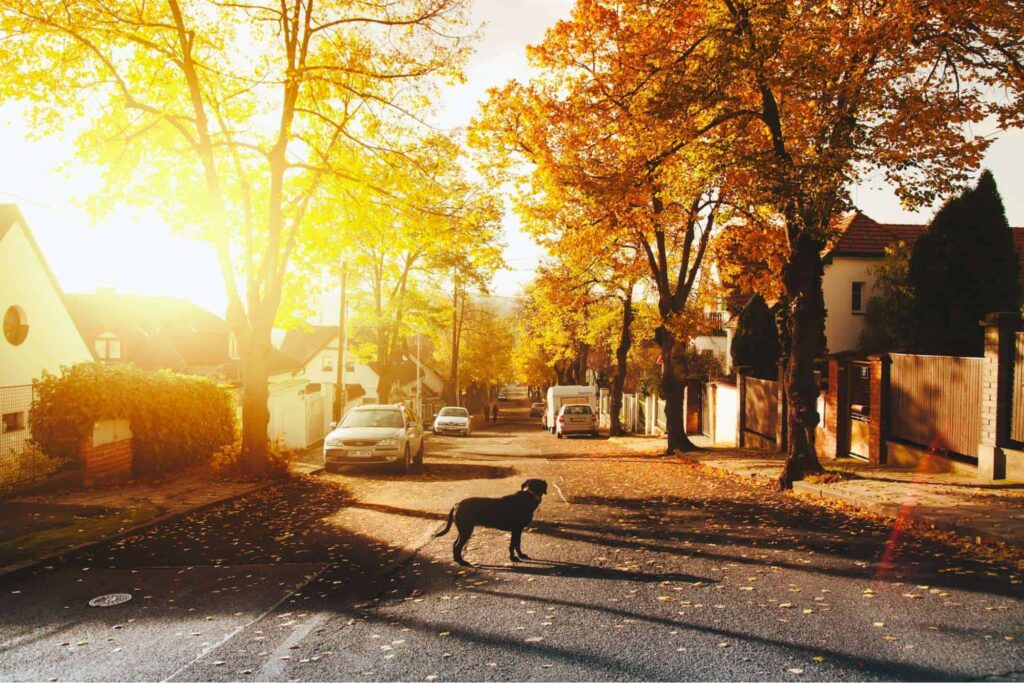 Situated next to Rietfontein, Villieria is an older district with various properties and homes for sale.
Most residents claim that the best thing about this district is its central location, apart from its good security. Since it's near the city centre, it allows them to visit any nearby museums or theatres at their own convenient time.
There are three big shopping centres that are near the area namely the Jacaranda, Waverley Plaza and Gezina City.
Apart from these entertaining spots, staying in Villieria gives you easy access to well-known hospitals like the Pretoria Academic Hospital and Moot General Hospital.
Frequently Asked Questions
---
Regardless of where you go, there is always a certain level of danger in the area, especially if you are unfamiliar with it. However, staying alert and doing your research goes a long way to ensuring your safety.