Categories >
Guides and Tips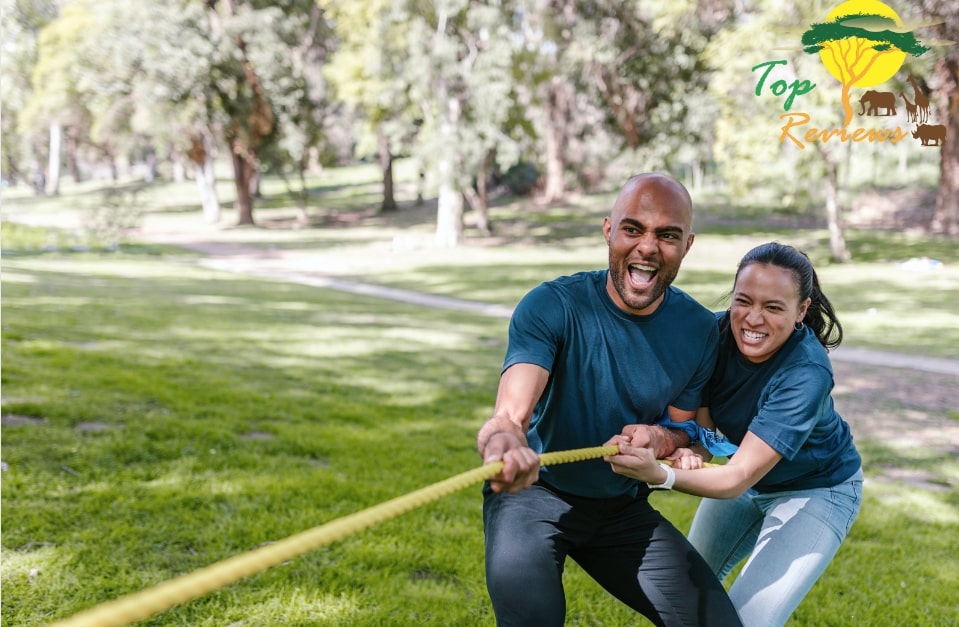 Sunday Funday in Gauteng: Discover the Best Activities and Places to Visit
While it can be tempting to spend yet another weekend at home on the couch binge-watching your current favourite TV show, it could be nice to do something out of your usual Sunday routine.

Thankfully, the fun in Gauteng doesn't stop for rest days. The province is filled with a myriad of exciting activities and places to explore, even on Saturdays and Sundays, making it the perfect destination for anyone looking to indulge in a fun-filled day.
What is there to do on a Sunday in Gauteng?
There's plenty to do on a Sunday in Gauteng, whether you're looking for an activity-filled day or just a spot to chill out. Here are our big ideas:
Continue reading as we delve into each of these recommendations and provide some helpful tips!
1. Visit The Big Red Barn.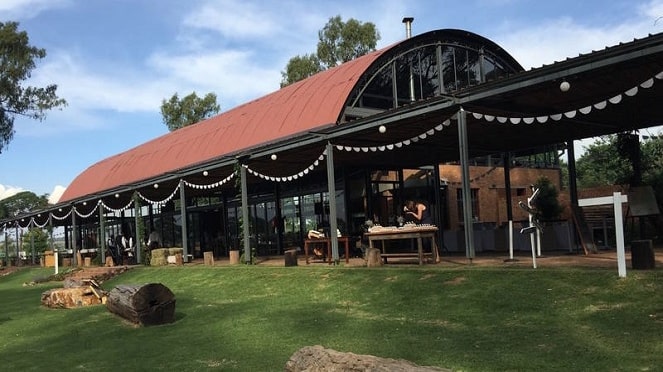 The Big Red Barn is a popular recreational venue located on a large farm in Olifantsfontein, also known as Clayville. We love it because it offers visitors of all ages a variety of activities and entertainment options seven days a week.
The venue's main draw is its stunning location, surrounded by lush vegetation and offering breathtaking views of the countryside, which is one of the reasons why we love it here.
We enjoyed a relaxing picnic in the shade of the trees, so we suggest bringing a blanket and food basket with you. You can also take a leisurely stroll along the farm paths, which are just so serene.
The Big Red Barn is also home to a range of farm animals, providing a fun and educational experience for children.
For those seeking more adventurous pursuits, the venue offers exciting outdoor activities such as zip-lining, trail running, and mountain biking.
The zip line provides an adrenaline rush as you glide through the treetops, while the mountain biking and running trails are suitable for both beginners and professionals.
The Big Red Barn also boasts a charming cafe and deli housed in a large rustic-style barn that serves up locally sourced food. Overall, we loved the food and the overall atmosphere of the place.
2. Have fun at Gold Reef City Theme Park.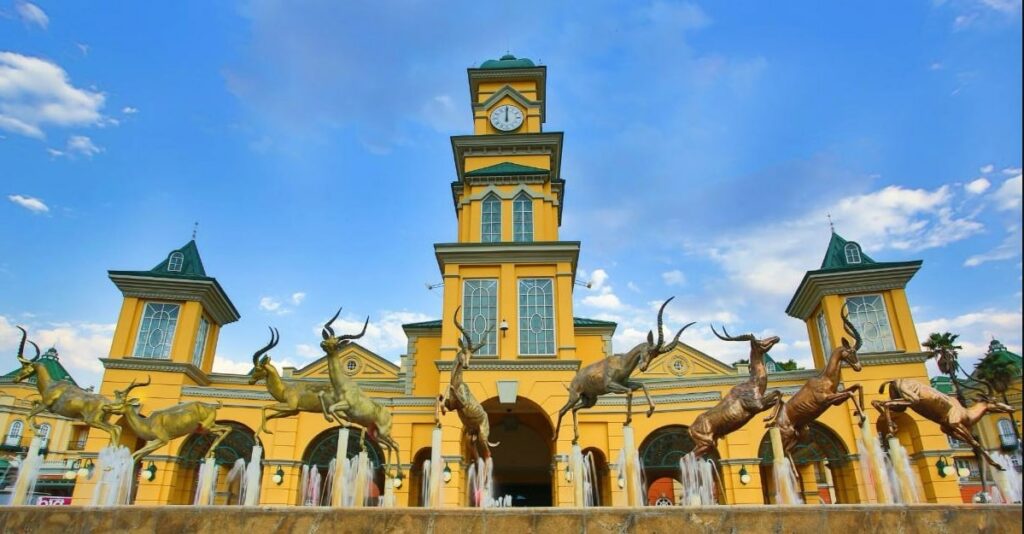 Of course, we wouldn't forget including the Gold Reef City Theme Park. This is a popular destination in Johannesburg that offers visitors a unique combination of thrilling rides, historical experiences, and cultural entertainment.
Built on the site of a former gold mine, the park provides a fascinating glimpse into Johannesburg's gold rush era. We love how the experience they offer is not just fun, but educational too.
The theme park features a wide variety of rides, ranging from adrenaline-pumping roller coasters to gentler attractions suitable for families with young children.
Some of the most popular rides include the Anaconda, a high-speed roller coaster that twists and turns through a series of loops and corkscrews, and the Tower of Terror, a free-fall ride that drops riders from a height of 50 meters.
The daredevils in our team really enjoyed the rides and said the thrill made them feel like their hearts were pumping out of their chest.
For some of us who aren't really into extreme rides, the Gold Reef City Theme Park also offers a range of entertainment options that showcase the rich culture and heritage of South Africa.
Visitors can enjoy live shows and performances that feature traditional music, dance, and theatre, which we found enjoyable. You can also take a tour of the park's historical gold mine, exploring the tunnels and shafts where miners once worked.
The park also has a variety of dining options, catering to all tastes and budgets. We love how visitors can choose from fast food outlets to sit-down restaurants that serve up delicious local and international cuisine.
We also spent time going through and shopping at the souvenir shops, where visitors can purchase unique gifts and mementos to take home. The park is open from Thursday to Sunday, including public holidays.
3. Get active at Wi:Jump.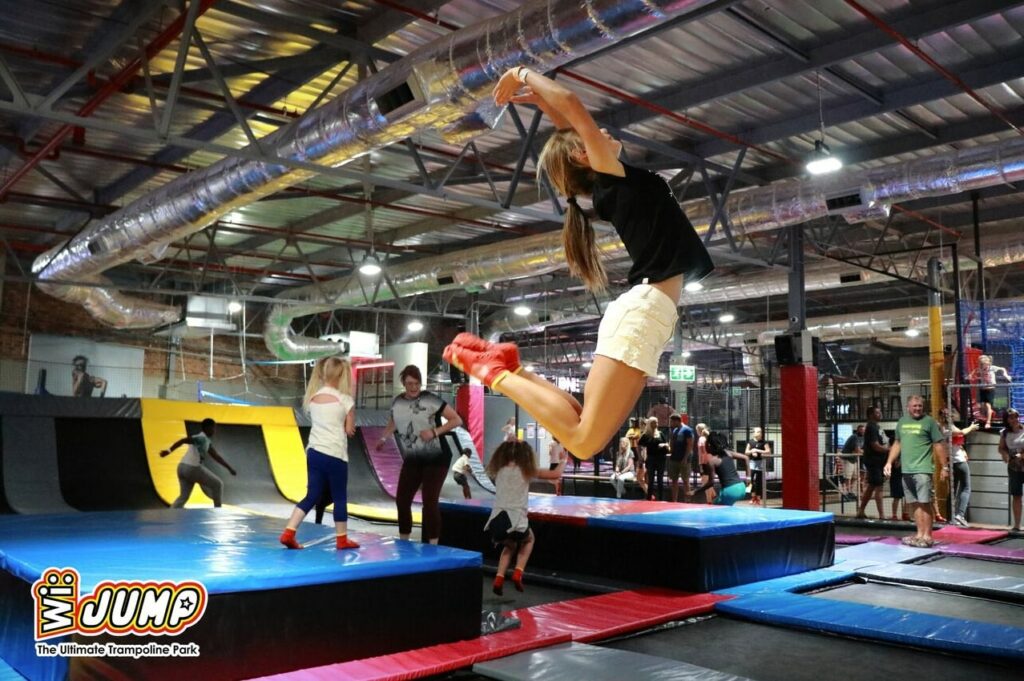 Wi:Jump is an exciting indoor trampoline park situated in Brakpan, Gauteng. The park is perfect for people of all ages, as it features wall-to-wall trampolines, foam pits, and a range of other fun activities.
Visitors can jump, flip, and bounce to their heart's content in a safe and supervised environment. We think this is a great place to unleash the wild child within us!
Aside from its impressive trampoline facilities, Wi:Jump offers various activities and programs, such as fitness classes and birthday party packages. We really enjoyed playing a bunch of dodgeball games, too!
It's an excellent place to have some fun with friends and family on a Sunday while staying active and burning off some energy.
And don't worry, Wi:Jump prioritises safety, ensuring that all visitors are safe and secure during their visit. We were a bit nervous at first too, but the staff were really accommodating.
The park has well-trained staff, safety equipment, and age and weight restrictions for certain activities. Before participating in any of the activities, visitors are required to sign a waiver, and parents must sign waivers for their children.
4. Try horseback riding at Shepherd's Fold Stables.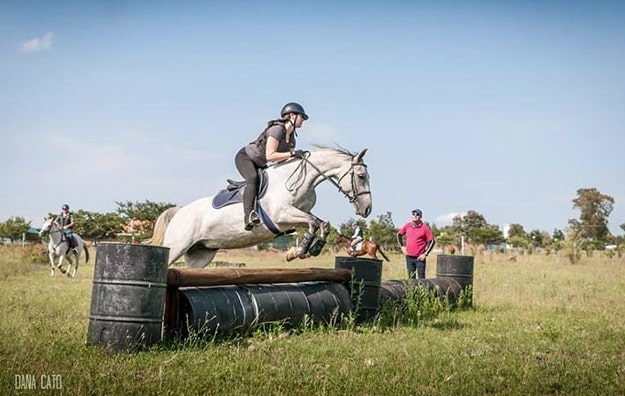 If you're looking for a new experience, we suggest trying out horseback riding. There are plenty of stables in Gauteng, but one of our favourites is Shepherd's Fold Stables.
Shepherd's Fold Stables is a picturesque equestrian centre in the municipality of Muldersdrift.
We just loved the feeling of being surrounded by the breathtaking Magaliesburg Mountains. Truly, this charming stable offers unforgettable horseback riding experiences suitable for all ages and skill levels.
Visitors can choose from a variety of horse riding activities, including guided trail rides, private lessons, and pony rides for children.
The trail rides take riders through the beautiful countryside, providing a unique opportunity to explore the region's natural beauty on horseback.
Another thing we love about Shepherd's Fold Stables is their charismatic horses. They have horses of all kinds, from gentle ponies to spirited horses, ensuring that everyone can find the perfect match for their skill level.
But wait, there's more! The Shepherd's Fold Stables offers more than just horse riding; visitors can also enjoy horse-drawn carriage rides, picnics, and corporate team-building events.
We're also impressed with Shepherd's Fold Stables' excellent facilities, including a comfortable clubhouse, picnic area, and children's playground.
The staff at Shepherd's Fold Stables is experienced and passionate about horses, ensuring that all riders receive the necessary guidance and support to ensure a safe and enjoyable ride, which we commend.

5. Experience the Cradle Moon Lakeside Game Lodge.

Cradle Moon Lakeside Game Lodge is a luxury lodge situated on the banks of a scenic lake in the Cradle of Humankind World Heritage Site in Muldersdrift, South Africa.
The is one of our favourite weekend spots as the lodge blends seamlessly into the natural surroundings, providing guests with a unique wildlife experience.
The lodge offers luxurious accommodation options such as spacious chalets and tents that feature modern amenities like air conditioning, en-suite bathrooms, and private patios.
We suggest arranging an overnight trip with friends and family to experience a relaxing and nature-filled weekend.
The game reserve is home to a variety of wildlife, such as buffalo, giraffe, zebra, and several species of antelope, which can be viewed on guided game drives, walking safaris, and bird-watching excursions.
We also love how the lodge allows guests to enjoy other fun and unique activities like fishing, kayaking, and archery.
One of our favourite amenities of the lodge is its wellness centre, which allows guests to relax with a rejuvenating spa treatment or lounge by the pool. The restaurant and bar also serve delicious local cuisine and drinks that really complete the stay.
6. Visit the James Hall Museum of Transport.
The James Hall Museum of Transport is one of the fascinating destinations in Johannesburg, especially for those interested in history.
The museum provides a glimpse into the rich history of transportation in South Africa through a collection of more than 4,000 exhibits, including bicycles, motorcycles, buses, and cars.
We were really impressed with the museum's immense collection of vintage automobiles, which are all in great condition and are obviously well-kept.
The museum's collection includes vintage cars and motorcycles from the early 1900s, such as the 1909 Clement-Talbot, a 1915 Model T Ford, and a 1927 Indian motorcycle.
Visitors can also see rare cars such as the Rolls-Royce Silver Ghost and the 1913 Sunbeam, which was the first car to break the land speed record at over 200 km/h.
The museum also has an extensive collection of steam trains, trams, and buses.
The steam train collection includes locomotives, tenders, and rolling stock from the late 1800s to the mid-1900s.
The trams and buses collection showcases the evolution of public transportation in the country, with exhibits ranging from a horse-drawn tram to the first electric tram in Johannesburg.
Aside from the exhibits, we're also impressed to find that the museum has a library with over 30,000 books, periodicals, and photographs related to transportation.
Visitors can also avail themselves of guided tours of the museum and participate in educational programs and workshops, which we found enjoyable.
7. Drop by Victoria Yards.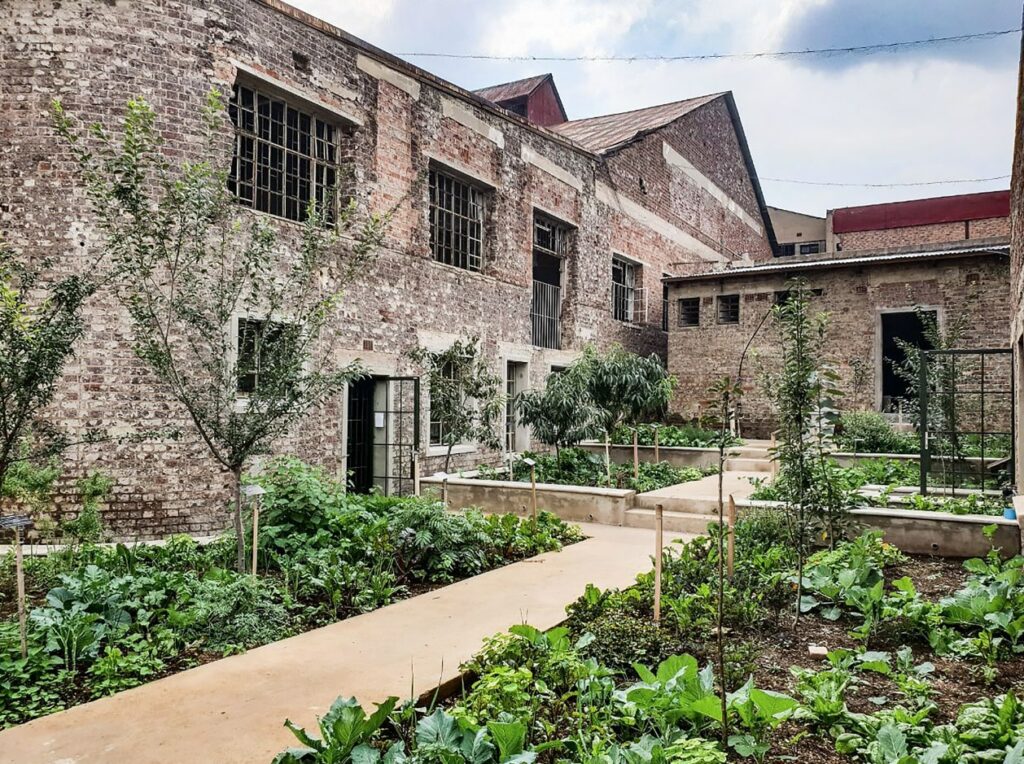 We just can't get enough of Victoria Yards and we think you should pay them a visit too!
Victoria Yards is located in Lorentzville and is made up of a community of artists, artisans, designers, and entrepreneurs who have the same goals: sustainable living, creativity, and community development.

They're situated in a 30,000-square-metre industrial site that's been transformed into a creative hub that includes artist studios, workshops, galleries, and food and beverage stalls.

There are urban farming projects featured at the site, such as community gardens and a vegetable market.
They also regularly host events and exhibitions, such as art shows, markets, and workshops, which we suggest you try attending as they're really fun and interactive.
They also have market days on the first Sunday of every month, making them a perfect weekend destination.
During this event, Victoria Yards is busy offering delicious food. What's awesome is they have food choices for everyone – meaty food, healthy food, coffee, sweets, and more.
Victoria Yards is a socially responsible development that seeks to create job opportunities and provide skills development programs for local residents to revitalise the local community.
It's also committed to sustainable development practices, such as water conservation, energy efficiency, and waste management.
We just love how you could come here without really knowing what to expect, but come home with a filled stomach and a full heart.
8. Go to the Hector Pieterson Museum and Memorial.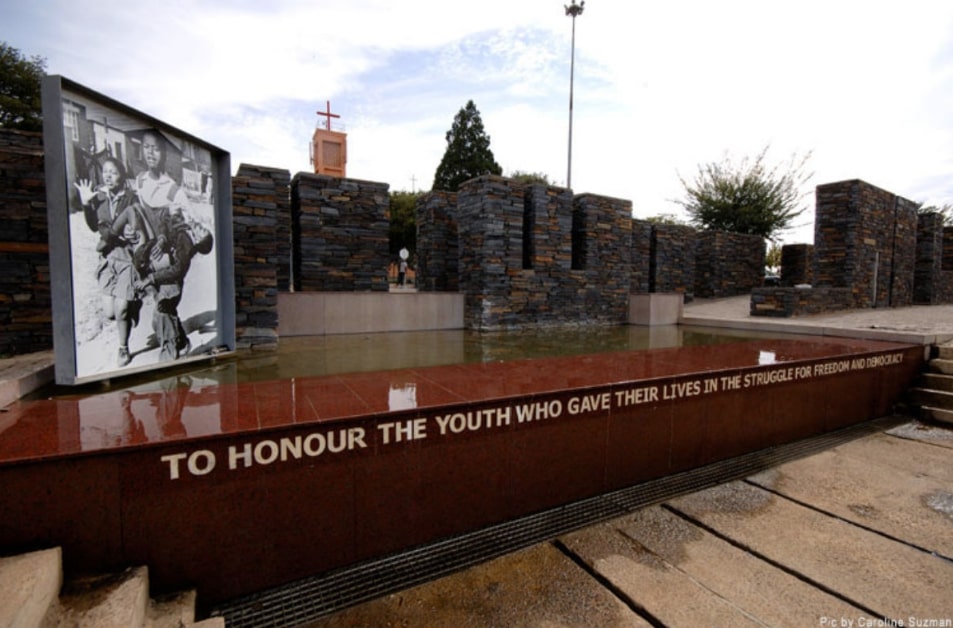 If you're planning a trip back to history, we recommend dropping by The Hector Pieterson Museum and Memorial. The museum commemorates Hector Pieterson, a 13-year-old boy who was fatally shot by the police during the Soweto Uprising in 1976.
We think this is a spot worth visiting for all locals and tourists as it's very educational and a nice and simple way to commemorate Pieterson.
This is considered an essential site for learning about the history of apartheid in South Africa and the struggle for democracy and equal rights.
The museum's exhibits showcase the events leading up to the Soweto Uprising and the broader anti-apartheid movement in the country, featuring personal accounts, newspaper clippings, and photographs.
We were also able to view a collection of artefacts related to what happened on June 16, 1976, such as Hector Pieterson's blood-stained clothes.
The museum's memorial, located outside, features a sculpture of Hector Pieterson and a wall listing the names of students who died during the uprising.
The museum also offers guided tours, educational programs, and community group activities.
9. Experience the SAB World of Beer.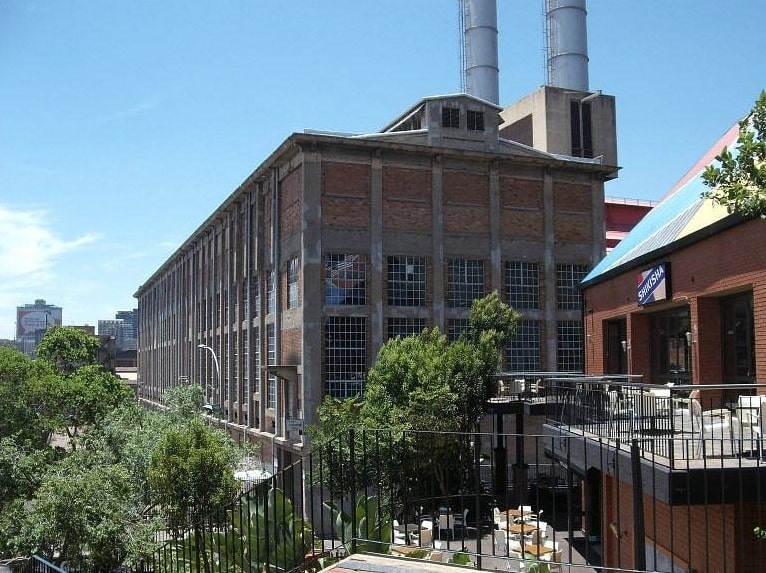 The SAB World of Beer is the perfect weekend destination for all the beer lovers out there. We promise you're in for a fun and slightly intoxicated trip if you drop by.
This is a museum located in Newtown, Johannesburg that offers an interactive tour that takes visitors through the process of beer-making, from exploring the ingredients to the finished product.
We like how the tour also provides insights into the history and culture of South African beer and includes a tasting session where visitors can sample a variety of beers, including some of the beers produced by the renowned South African Breweries (SAB).
The museum also features exhibits on the history of SAB and its role in the South African beer industry. Through this, we were able to learn about the cultural significance of beer in South Africa.
We also suggest going through all the exhibits so you could view a collection of beer bottles and cans from around the world, which looks really awesome.
The SAB World of Beer has a restaurant and bar where visitors can enjoy a meal or a drink. We recommend ordering a filling meal accompanied by a cold can of beer to complete the trip.
The museum also hosts events and functions, such as beer tastings, corporate events, and private parties.
10. Visit Lesedi Cultural Village.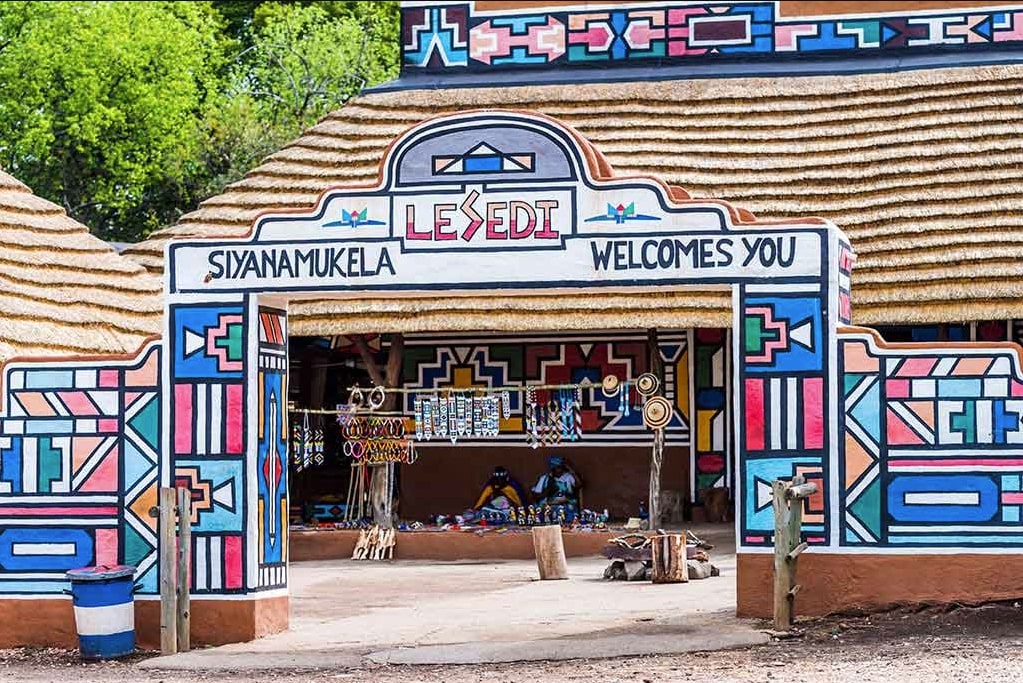 Last but definitely not least, we highly recommend giving The Lesedi Cultural Village a visit on one of your free Sundays. We suggest dedicating the whole day, though, because you're in for quite a trip.
The Lesedi Cultural Village is a popular tourist attraction located in the heart of the African bushveld in Gauteng. The village offers visitors a unique and immersive experience of traditional African cultures.
The village features five traditional homesteads representing different South African tribes, including the Zulu, Xhosa, Pedi, Basotho, and Ndebele. We found learning about each one very exciting and interesting.
Visitors can avail of guided tours of the homesteads to learn about the customs, history, and way of life of each tribe. You can also watch traditional dance performances, which are a lot of fun.
Another thing we love about the village is its restaurant. They offer traditional African cuisines such as pap, chakalaka, and boerewors, and serve a variety of African dishes, along with local beers and wines.
Make sure to come with an enormous appetite because their servings are hearty and the food is really delicious!
We also love how visitors can participate in a range of activities, including spear-throwing, drumming, and a mock tribal wedding ceremony.
Lesedi Cultural Village also offers accommodation in traditional African-style huts and hosts cultural events and festivals throughout the year.
---